What is Silicone Bakeware?

Silicone is a type of rubber that is safe for cooking and contains no harmful chemicals. It's better than aluminum, stainless steel, or non-stick pans because it can withstand higher temperatures without damaging the material.
There are many types of kitchen tools for a variety of uses. One of the most versatile and durable options is for any kitchen, from commercial to home.
Who Invented This Type of Material?
While plastic has been around since the 1940s, silicone's first culinary application was in the 1960s.
Guy DeMarle was a chef and chemist from France. He created a new type of non-stick bakeware, combining glass fiber with silicone coatings.
DeMarle was so excited about this product that he created his own company to sell and eventually bring it to market for everyday consumers.
What are The Benefits of Using These Modern Kitchenware Tools?
silicone-polymer is non-stick, so spraying oil or greasing before use is unnecessary
They are safe to use with dishwashers, no need to heavily scrub or soak for some time since they clean up easily
They are fridge, freezer, and microwave safe
They absorb heat evenly, so your food gets an even baking
They heat up quickly
They are very lightweight
They are very malleable, which makes storing easy
They don't stain and never get rusty
They are usually available in a wide array of color selections
They are comparably affordable
What Are The Potential Uses?
From a delicate birthday cake to everyday loaves of bread and muffins, silicone rubber has many uses. You can even freeze conversation-starting shaped ice cubes for the punch bowl or use the pans to mold other desserts and gelled salads.
These days, you can find all kinds of kitchen utensils for pretty much any task that calls for baking. If you can put it in the oven to cook up dinner or dessert, there's probably a good option out there that you can use.
It's essential to check the temperature ratings for your individual bakeware products since they can vary. Sometimes a cake form may be rated for a lower temperature than what you want to use it for, in which case you may want to look for a different outcome.
You'll need to adjust your baking habits when using silicone, as it is flexible and will change the way your bread and muffins come out. This is a chance some people may find it difficult to adjust to, but once you get used to it, you'll realize how much easier and more convenient it is to use than other bakewares.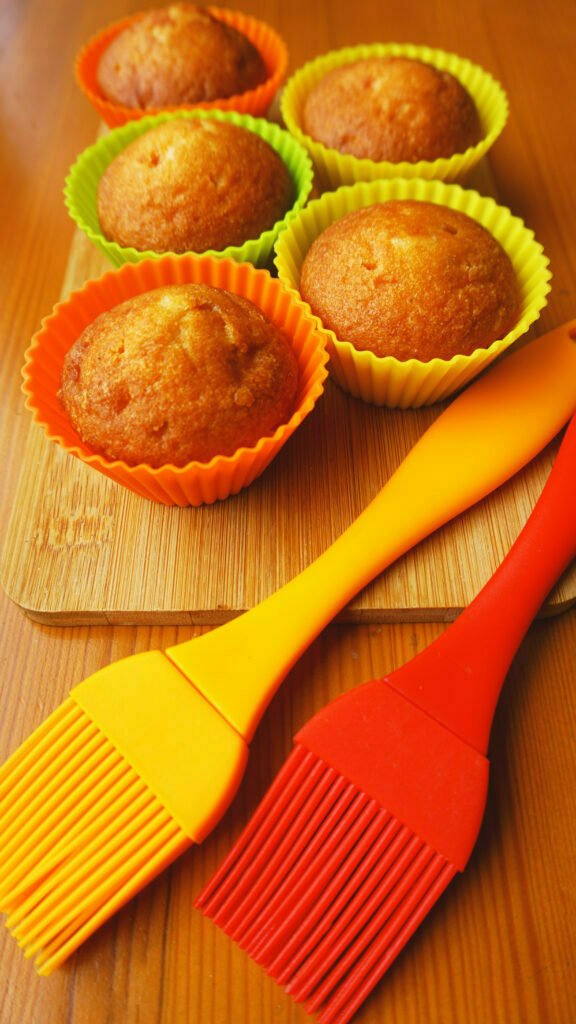 Are There Any Bakeware Danger With New Types of Materials? Are They safe?
This may be a ubiquitous question that people ask before buying silicone baking equipment since no one wants a material that could leech toxic ingredients into the air or food.
Many people have concerns about using silicone, but all of those fears can be put to rest. Unlike plastics, they are safe to use in an oven and won't produce harmful fumes.
According to Health Canada, "There are no known health hazards associated with the use of silicone cookware. Silicone rubber does not react with food or beverages or produce any hazardous fumes."
Tip:
When looking for silicone products, make sure they are made of 100% food-grade silicone, FDA approved, and BPA free. This ensures that you are getting high-quality products that won't have any fillers or additives to harm your health.
How Do You Clean Bakeware Utensils?
Silicone bakeware has a reputation for being easy to clean. Unlike glass or metal, you can just wash it with dish soap and water like you would any other dish. It doesn't have pores like other products, which can harbor microbial growth. Without anything to cling onto, you can use silicone utensils with confidence. Not to mention its flexibility, making it possible to twist and bend to get to reach all the recesses of the pan.
What is The Maximum Temperature for Silicone Bakeware?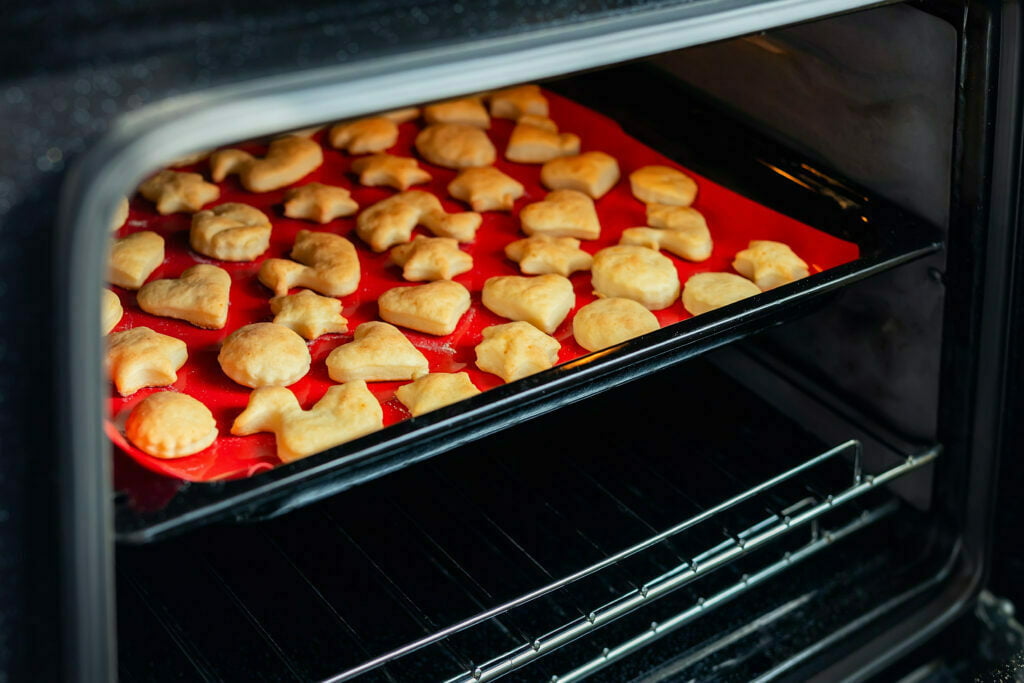 Silicone is very heat-resistant, so you can cook with it, bake with it, and serve food on it without fear of melting or burning. Some manufacturers are claiming that their products can withstand heat up to 600 degrees Fahrenheit.
If you accidentally leave a silicone utensil in a pot while cooking, don't worry because it won't melt.
Silicone is a versatile material that does not burn under direct exposure to heat, but it can warp or deform when exposed to very high temperatures.
Does Silicone Bakeware Retain the Odor of Food Made In It?
Silicone is a non-porous material that doesn't retain odors or colors. This makes it perfect for stirring deep-colored food products like tomato-based ones.
This is unusual when baking, but it can happen in some cases – foods like garlic can create penetrating odors that silicone may absorb. Over time, this can cause lingering smells that may affect your cooking. It will not affect your cooking results, but that doesn't make the smells tolerable.
If you notice that your dish is starting to smell, first wash your dish carefully and then place it in a warm oven for 20-40 minutes. Make sure to not cook anything else in the oven while it's there! This allows the silicone to "bake off" some of the lingering smells and can be pretty effective. Soaking it in a white vinegar and water mixture may also work.
How Long Does Silicone Bakeware Last?
Silicone is a durable material that stands up to extreme temperatures and exposure to different chemicals. Unlike some metals, silicone does not corrode or react negatively when exposed to certain acids. Silicone doesn't dry and cracks like rubber or plastic. It doesn't rust or stain, either. When treated well, silicone bakeware can last longer than alternative materials.
Over time, silicone pans will lose their shape and need to be replaced. The amount of time it lasts will depend on how often it was used and the quality of the material to begin with.
Where Can You Buy Silicone Bakeware?
Most supermarkets should have them, but if you want to find a more comprehensive selection, head to a home goods store. The variety of products offered by online stores is more excellent than those found in brick-and-mortar stores. However, you should always be aware of the quality of the products before making a purchase.
Tips for Successful Baking
Follow the brand's peak heat rating
Even though silicone pans cool down relatively quickly, they are still hot to the touch while inside the oven. So in removing them, it's much safer to use hot pads
For extra stability, use a cookie sheet underneath
Use a specially designed rack or a metal baker's sheet underneath a larger or broader silicone pan
Wash pans thoroughly with soap and warm water before using
Check the warranty of your pans. It may vary depending on the brand
Knives or any sharp objects may cause your pans damage, so keep them away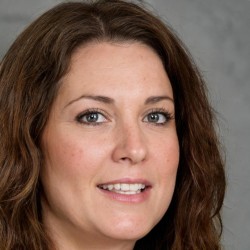 Latest posts by Astrid Sarratt
(see all)