Ashley's Favorite Baking Pans

Today I'm excited to share with you a comprehensive list of my favorite baking pans! These are the pans I use time and time again because they conduct heat great, clean up like a breeze, and work with my recipes. So if you're in the market for a new cookie sheet, bundt pan, or cake tin, this recipe is for you!
"What are your favorite baking pans?!" "Does it really matter what kind of pan I use?" "Why did my brownies take DOUBLE the amount of time listed in your recipe?" "Can I use a ceramic loaf pan instead of a metal one?"
These are just a few of the questions that land in my inbox on a daily basis… and I totally understand why!
Finding the perfect recipe can be hard enough! But then you have to figure out what to bake it on… or in! And as you probably know, the pan you bake with can dramatically effect the end result of your recipe!
And in case you didn't know that, I'm glad you do now. In fact, you can have a perfectly good recipe, but if you use the wrong pan, it can turn out far from fabulous! Which is why using the right pan, for the right recipe, is so important!

How to Choose the Right Baking Pan
With so many options out there, it's understandably difficult to know which pan will serve you best! Especially if you're baking different recipes frequently. For instance, while a ceramic dish may look beautiful and work fine for a lasagna, stuffed shells, or even tiramisu, it won't work great for baking brownies. Why? Ceramic is extremely thick and doesn't conduct heat the same way as say, an aluminized steel pan. So your bake time could take double the amount called for… or even longer. And even if it does cook eventually, the baking may be quite uneven.
I know from experience how frustrating it is to spend your hard earned money on a pan only to find out it's garbage a few weeks later. But with over a decade of professional baking under my belt, I've found the pans work… and maybe more importantly, the ones that DON'T! And today I'm sharing all of my knowledge with you!
These lists are short, because I don't believe in overbuying. And in my experience, there are only a handful of brands out there making quality, long lasting baking pans. So don't be surprised if you see the same brands over and over again. And don't worry, none of this is sponsored! So all opinions are 100% my own.
Best Cake Pans
Best Cupcake/Muffin Pans
Best Loaf Pans
Best Brownie Pans
These pans also work great for blondies, sheet cakes, and more!
Best Cheesecake Springform Pan
You can check out my entire tutorial on how to make an easy water bath for a cheesecake here!
Best Cookie Sheets
Best Bundt Pan
Best Donut Pan
Best Madeleine Tin
Try my Classic French Madeleine Recipe or my Double Chocolate Madeleine Recipe!
How to Care for Your Pans
I have a whole post coming on this, but I wanted to end this post by saying that no matter how great your baking pans are, if you don't care for them properly, they won't live up to their full potential! In my opinion, all pans should be cooled completely and then hand washed and thoroughly dried!
Also pay attention to recipe notes on how to prepare a pan. If it says to "generously grease" or "line with parchment paper", don't skip it!
The post My Favorite Baking Pans appeared first on Baker by Nature.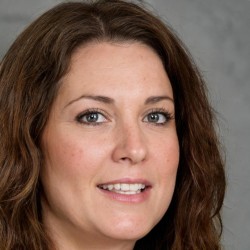 Latest posts by Astrid Sarratt
(see all)