The Laundry Room Essentials
Laundry is one of those never-ending tasks that always seem to sneak upon us. It can be difficult to keep up with, and before we know it, our laundry room bursts at the seams. To make laundry day a little less daunting, here is a list of essentials for your laundry room.
The laundry room is often one of the most overlooked spaces in the home. It can be boring and seem like a necessary evil, but it doesn't have to be that way! The good news, though? We've rounded up our top laundry room essentials that not only take the bore out of the chore but also make your space look and feel better. From storage solutions to appliances and décor, check out our must-haves for a functional and stylish laundry room.
A functional laundry room is a must for any home. This guide will help you organize your space, choose the right appliances, and select the perfect storage solutions.
The laundry room is an important part of any home. It's where you clean your clothes, so your laundry room must be well-equipped and functional. This article will discuss the essentials you need for a complete and functional laundry room. We've provided links to our favorite products below, so be sure to check them out!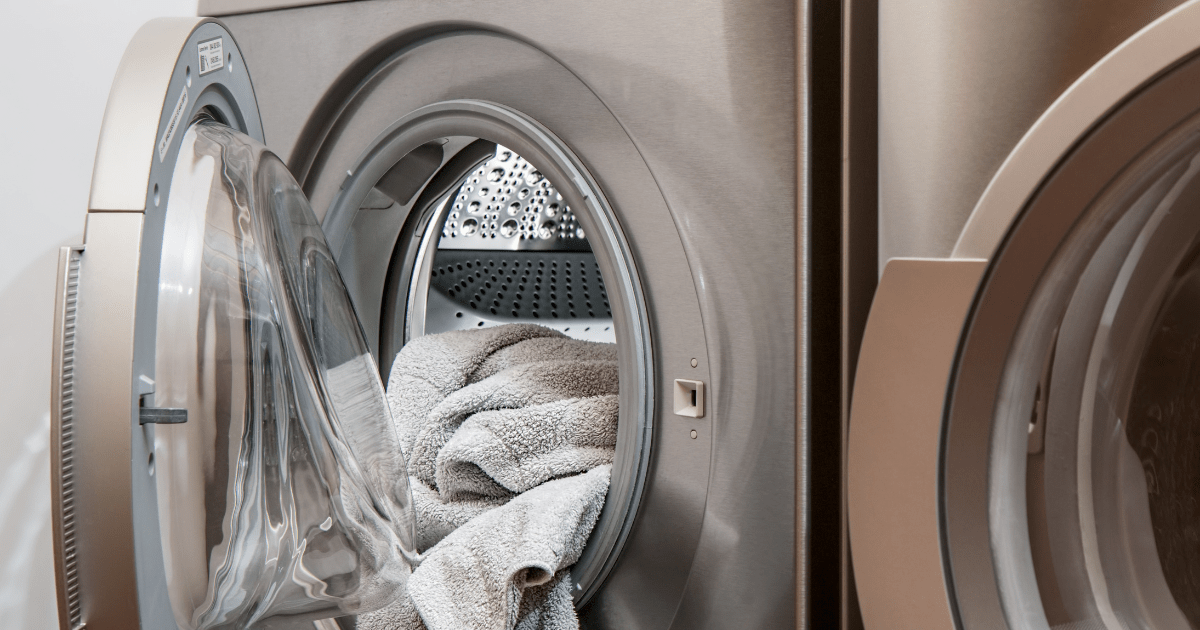 Basic Laundry Room Essentials
A laundry room should have a dedicated space or corner to be functional. This space should include a sink, washing machine, and dryer. In addition to these appliances, other essentials are needed for completing laundry tasks such as detergent, fabric softener, laundry labels, bleach, and stain remover.
When designing your laundry room, it is important to consider the basics. This means that the room should be simple and cohesive with the rest of your home's decor. Additionally, a well-designed laundry room will have stain-resistant fabrics and items, a deep well to maximize storage, and a designated area for each task.
The first step in designing a functional and efficient laundry room is determining its purpose. Once that is established, the different washing, drying, folding, and storage zones can be planned. It's important to choose an area that will accommodate the depth of storage needed and select fabrics that resist stains.
Washing Machine
Washing machines are household appliance that is used to clean clothes. They come in various sizes and styles and can be front- or top-loading.
There is a long-standing debate between front-loading versus top-loading washing machines. I am in the front-loading camp because they use less water and detergent, which saves money in the long run. They also spin faster, so your clothes come out less wet.
There are a few factors you should consider when purchasing a washing machine. One of the most important is the washer's features. Some highly rated washers include the GE UltraFresh Front Load Washer with OdorBlock and Electrolux EFLS627UTT. It would help if you also decided how much money you want to spend and what size machine you need.
If you're looking for a washing machine that is both affordable and efficient, try the Samsung High-Efficiency White Front Load Washing Machine with Self-Clean+ or the GE Appliances Energy Star High-Efficiency Top Load Washer. Both of these machines are great for small spaces and will help you save money on your energy bill.
Dryer
A clothes dryer will quickly and efficiently dry your clothes, making them less wrinkled and giving them a fresh, fluffy feel. It is important to select the correct settings for the fabric you are drying and set a timer, so you don't have to worry about your clothes drying too long.
In addition to those features, you'll also want a model with a lint trap that is easy to get to. This will help you clean it out more quickly and keep your dryer running efficiently. Some models even have lint traps built into the door opening, which doubles as an advantage. Finally, wool dryer balls are a laundry room must-have. They're the gift that keeps on giving, and once you start using them, you'll quickly realize why.
In addition, wool dryer balls effectively remove bad smells from the environment. If you're experiencing a smell that you can't seem to get rid of, using wool dryer balls may help improve the air quality in your home.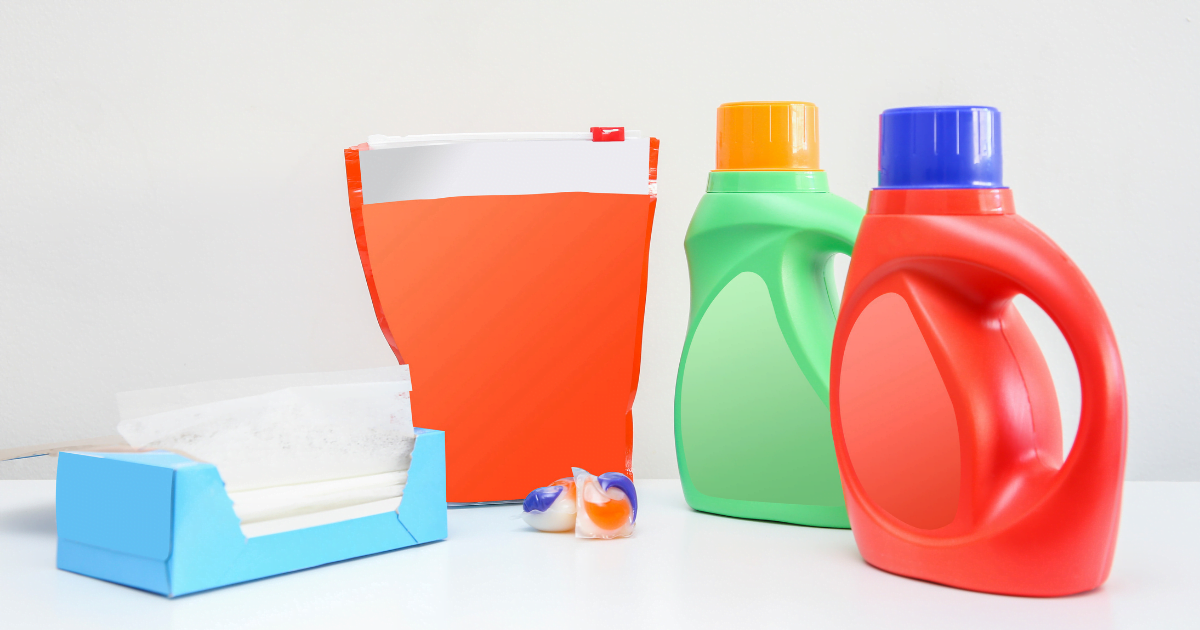 Must-Have Laundry Products
You will need to have a few key laundry products in a functional and complete laundry room. These products include detergents, fabric softeners, bleach, stain removers, and brighteners. Using these products can help to make your laundry days easier and less time-consuming.
Now that you have a communal laundry room, it's important to stock up on the essentials. With the right laundry products, your laundry experience will be easier and more effective. From detergent to fabric softener to stain remover, ensure you have everything you need to get the job done right.
We recommend a few must-have laundry products which can help you keep your clothes clean and fresh. Some of these products are eco-conscious and work to conserve resources.
Detergent
There are many different types of detergent, but for general everyday clothes that need to be cleaned evenly, liquid cleansers are the best option. They come in various scents and formulas, and some even contain fabric softener.
On the other hand, liquid detergent is a better choice for many reasons. You can get a mason jar soap dispenser for this. Powders and pods can be difficult to use or distribute in washing machines and often turn into mushy blocks. Liquid detergent is more versatile- it can be used in both high efficiency and traditional machines- and it's easier to store.
There are two types of detergents- organic and non-organic. The organic variety is gentle on fabrics, while the non-organic variety is just as tough on stains. In other words, natural detergents clean just as well as regular detergents.
Stain Remover
When it comes to stain removal, harsh chemicals in many commercial stain removers can cause long-term damage to clothes. Fortunately, there are safe alternatives like borax and baking soda that work just as well without the risk of damaging your clothes.
In general, it's best to avoid all-in-one stain removers, as they don't always work on every type of fabric. If you're unsure how to treat a particular stain, print out a first-aid stain chart for easy reference before tackling the problem area.
You can use a cloth, sponge, or mop to apply the stain remover. It is important to note that stain remover works best on dark colors and heavily soiled fabrics.
Applying stain remover in a concentrated area is recommended for the best results. After letting it sit for a minute or two, rinse off with water.
Dry Cleaner Cloths
Dry cleaner sheets are a convenient way to get the benefits of dry cleaning without having to leave your house or spend extra money. By throwing one of these clothes in with your clothes, you create enough steam to clean them and make them look and feel fresh.
Dryer balls can be a great investment in your laundry routine. While the drying process may take a little longer than usual, the results are often worth it. The Nifty balls help your laundry dry 25 percent faster and keep wrinkles and lint at bay. Plus, they smell great—add a drop or two of your favorite essential oil to the dry balls, and they'll share the fragrance as they spin.
On the other hand, dry cleaner cloths are a great way to clean your clothes without harsh chemicals. Better yet, they're reusable for up to a thousand loads. The LG washer and dryer are a perfect pair to add to your stylish laundry room. You can purchase the LG electric dryer now at a discounted price. Plus, this electric dryer has an attractive design and is easy to use–perfect for any busy household.
Whitening Liquid
Whitening liquids are available in many brands and formulas. They use natural oxygen to whiten teeth, and they are organic. Whitening liquids are a great alternative to bleach for whitening clothes. They are less harmful to fabrics and can be used on all clothing colors.
Vinegar
White vinegar is a multipurpose cleaner that can clean clothes, kitchens, and other surfaces. It is also effective at removing odors from clothes- this is especially helpful if there is a lot of body oil or sweat build-up.
Dryer Sheets or Wool Balls
Dryer sheets are a popular choice for many people because they offer the convenience of quickly and easily adding a fresh smell to your clothes, as well as making them feel softer. There are many brands on the market, so finding the one you like best will require experimentation.
On the other hand, there are alternatives to using dryer sheets for softening clothes in the dryer. One new addition is wool balls, which can be used up to 1000 times. Another benefit of wool balls is reducing drying time by up to 50%. In addition, they are good for the environment and can save you time.
Prewash Stain Cleaner
Prewash stain cleaners are designed to break down the enzymes in a stain to be removed more easily when laundering. They come in either a spray or a rub-in form and are easy to use. This product is a prewash stain cleaner used on most fabrics. It is designed to remove tough stains and help keep clothes looking newer longer.
The manufacturer recommends using this product before washing clothes in water with detergents. This product is safe to use in colors and delicate fabrics such as silk and woolen cloths.
Lint Roller
Lint Rollers are a must-have for anyone with clothing, as they quickly and easily remove any dust, lint, or hair that may be clinging to your clothes. They can be especially helpful in the winter when you want to remove wet clothing but don't have access to a dryer. You can usually find them at most stores for around $10.
Ironing Board
An ironing board is a necessary piece of equipment for anyone with laundry responsibilities. It serves as the foundation for effectively cleaning clothes by providing a flat surface to place the fabric and an instrument with which to apply heat and pressure. Additionally, a laundry sorter with ironing board can be a helpful accessory to take with you when traveling, as it allows you to transport your iron without the worry of damaging delicate fabrics.
Iron
Ironing is an important household task that everyone should do. It's important to choose a model with auto-shutoff features to avoid accidents. Ironing clothes on a high setting can cause damage to the fabric, so it's best to choose a lower setting if possible. When ironing, it's important not to use tap water; instead, use filtered water.
Steamer
Handheld steamers are a convenient way to freshen up clothes and remove wrinkles. They work well on delicate fabrics, but they can shrink some fabrics. It is important to note that steaming is not a substitute for ironing – it is best used as an additional step in your laundry routine. The steamer is a handheld garment steamer that is popular with many people. It retails for about $50, and 10 out of 13 customers found it useful.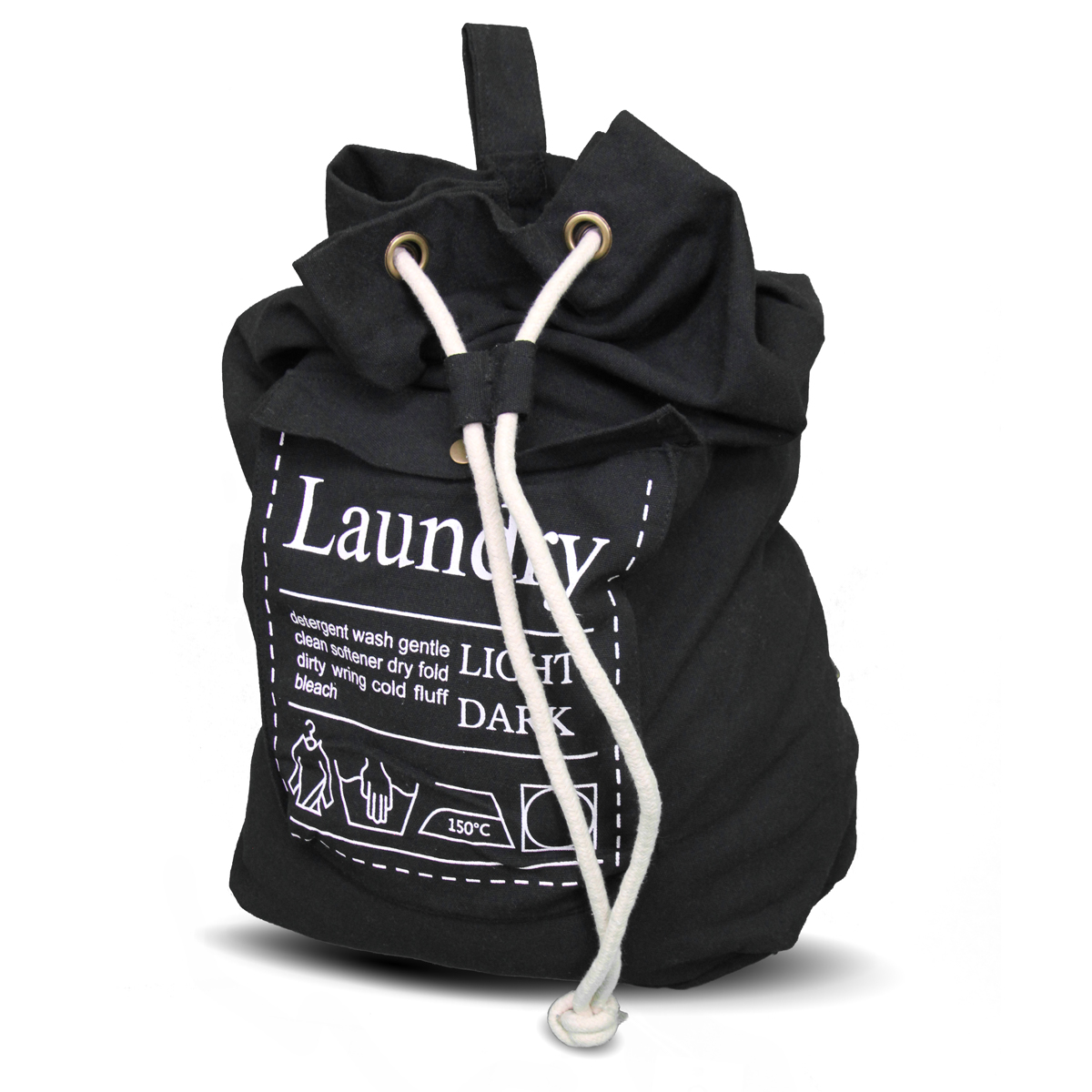 Laundry Room Essentials: Organization
Keeping your laundry room essentials close at hand makes it much easier to organize and keep everything in its place. Some of the essential items you'll want to have on hand are glass spray bottles, seagrass baskets, fabric shavers, and Tide pens. Having these items readily available will make completing tasks in the laundry room much easier.
In addition, there are a few key essentials that will make your laundry room more functional. Glass canisters are perfect for storing detergent, clothespins, wool dryer balls, or other miscellaneous supplies. Storage bins are perfect for folded linens, laundering supplies, or household items. And a laundry basket is perfect for toting laundry. If you find yourself feeling rather lazy about putting your clean clothes away, a laundry folder might be what you need. Lastly, I'm just slightly obsessed with this canvas wall organizer from June Home Supply! It comes in half size as well!
Nonetheless, there are ways to make doing laundry less of a hassle. For example, you can use color-coded bins for each type of clothing. This will help you separate your clothes and make it easier to know what needs to be washed and dried. Another way to organize your laundry is by using a system like hamper sorting or drawers and shelves in the closet.
Laundry Bag
If you're looking for an easy and efficient way to clean your sneakers, the Whitmor Mesh Sneaker Wash Bag is perfect. The bag features two snapping looped closures that allow it to be hung up for air-drying, and the mesh fabric allows water, detergent, and air to circulate between the shoes and the washing tub. This prevents your sneakers from getting wetter than they need to be and keeps them looking new.
The Teeo Creations laundry bag is made of extra-thick cotton canvas and has grommets, making it resistant to rips and tears. This is a great option for people who have a lot of laundries to do, as it can hold a large number of clothes.
Although laundry bags may seem like a tough replacement for bins, baskets, or buckets when it comes to laundry organization, they do have their benefits. The bag can be easily transported from one room to another and emptied quickly. Additionally, many bags come with straps that make carrying them even easier.
The laundry bag is not only a great way to transport your clothes, but it can also be machine washed and tumble dried. This makes it easy for you to keep your clothes clean and organized.
Laundry Product Organizer Storage Cart
A laundry product organizer storage cart is a great way to organize your laundry room. There are a few different ways to go about this: you can look for a rolling cabinet with deep pullout shelves or storage bins, put castor wheels on an existing cabinet, or find a pushcart usually sold in office suppliers. Another solution is to find empty beverage crates and use them as storage bins – they won't let anything fall over when you move them around.
Laundry carts with wheels is a useful tool in a laundry room. It helps organize and store all of your laundry products in one place. Additionally, it can store other personal items, like tools and furniture. This storage cart is a great way to keep your laundry room organized and tidy.
Foldable Clothes Drying Rack
Foldable clothes drying rack is a handy tool to have around the house, especially if you have a lot of lalaundriesundry to do. They come in both wood and heavy-duty plastic varieties and are very sturdy, meaning they won't fall over easily. Additionally, they fold up neatly for storage when not in use. Many models even come with their built-in hangers so that you can hang them up on a door or wall! Another space-saving option is a wall-mounted drying rack.
Hanging Rod & Hangers
Installing a hanging rod or hangers in your laundry room can help with drying. It is best to install a good load-bearing wooden rod above the head, opposite the washing machine and dryer. Thin wire hangers are the best type of hanger to use when organizing your laundry. They take up less space and are more practical for this purpose.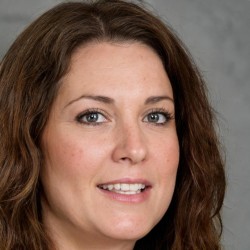 Latest posts by Astrid Sarratt
(see all)