It cannot be easy to keep your home organized and tidy daily. Many organizing products are on the web, but not all of them are worth your money. You need to do your research and figure out which ones will work best for you and your home. That is why we are here to help. We have compiled a list of the best products for organizing your home, based on our own experience and research.
How to Organize a Home?
Like many people, you know you need to organize your home but do not know where to start. It can be a daunting task, but it is important to have a functional and organized space. There are many different ways to approach home organization, so find one that works best for you and your family. And remember, it's ok to start small!
The first step in any organization project is to declutter your space. Start by getting rid of anything you do not need or use regularly. Once you have cleared some space, it will be easier to see what you have and organize it. There are a few different ways to organize your home, depending on your needs. For example, you can use storage containers, labels, and baskets to help keep everything in its place.
It is important to assess what areas need the most attention to have a well-organized home. This can be done by asking yourself a few questions: What are my goals for this space? What challenges am I currently facing in this space? What type of personality do I have? Once you have answered these questions, you can develop a plan tailored to your specific needs.
When it comes to getting organized, one of the most important steps is to devise a game plan. First, figure out what is overwhelming you the most and start from there. Maybe it's clothes, toys, or paperwork. Once you have a sense of what needs to be tackled, it will be easier to make headway and see progress.
When it comes to home organization, there are two types of questions you should ask yourself: strategic and logistical. Strategic questions involve your motivation to get organized in the first place—for example, how will being more organized improve your life? Logistical questions, on the other hand, center around the actual process of getting organized—like what specific products you will need and how much time you can devote to the project each day.
Once you have a clear idea of what you want to achieve and start working on it, the key to completing any home organizing project is to set a specific goal. Having a goal will help you stay focused and motivated throughout the process.
Why is Organizing Important?
Organizing is important because it can save a business time, money, and other resources. By organizing, a company can improve its workflow, make better use of its employees' time, and find efficiencies in its operations. Additionally, organized businesses are typically more successful and profitable than those not.
A cluttered, disorderly home can lead to a lot of problems. Not only is it an eyesore and stressful to live in, but it can also cost you money. For example, if you can't find what you are looking for, you might end up buying something twice. Additionally, if your home is not organized, you might miss out on important documents or valuable possessions.
If you do not have a designated place for all of your belongings, you spend more time trying to put things away when you're cleaning up and waste time looking for items when you need them. This is especially true if your home is cluttered and chaotic. An organized home makes it easy to find what you need and keeps the living space looking neat.
Are Product Organizers Worth It?
Product organizers, also called storage racks, are an investment that can be worth it for people who have a lot of products and want to clean up their space. They help keep clutter down and can help make it easier to find what you're looking for.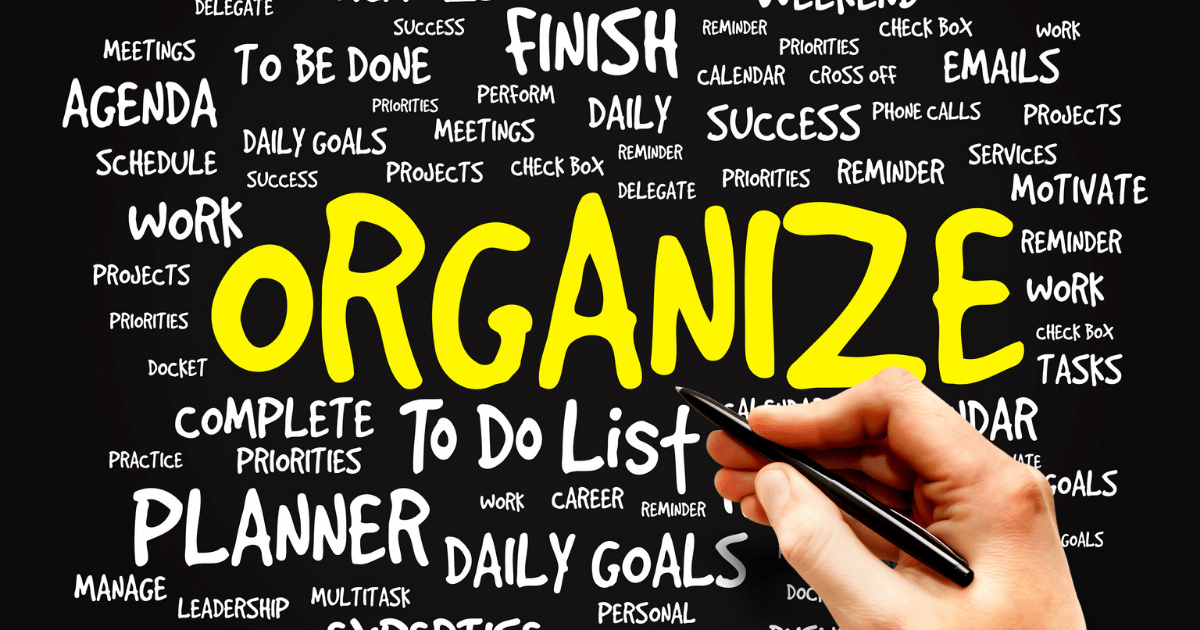 The Organization Equation
There is a science to organization, and it can be summed up with an equation: Organization = Time + Space + Money + Effort. This equation factors how much time, space, money, and effort it takes to organize something. It also takes into account the value of the item being organized. For example, if you have many items that take up a lot of space and don't have a lot of monetary value, it will take more time and effort to organize them than if you have fewer items that take up less space but have more monetary value.
Though it may seem counterproductive, efficiency is our battle cry. We want the fewest number of steps and the least amount of effort to get the job done. This is why organizing products worth buying is so important. If we can find an organizational system that works for us, we're more likely to stick with it in the long run.
We often can't seem to keep our house clean and organized because the equation is off. It's not just about getting rid of the clutter, and it's also about organizing the products that are worth buying in the first place.
Be a Pro Organizer With These Organizing Products Worth Buying
There are many different ways to organize products in your home. For example, you can use Command Hooks to hang your clothes or a wall-mounted coat rack to store your hats and coats. However, not all organizational items are created equal. This article will discuss some of the best ways to organize your products and belongings.
Shelf Doublers
One way to organize your home and maximize storage space is by using shelf doublers. These are shelves that attach to the inside of cabinet doors, doubling the amount of space you have to store products. They are a great way to add more storage without additional floor space.
Shelf Doublers are a great way to organize your products and see everything in stock. They are often used in refrigerators to help see the small items on the shelves better.
There are many different types of shelf doublers on the market. The most common type is the short, triangular version that can be inserted into a standard shelf to create more space. Even longer, adjustable versions can be used effectively on closet shelves.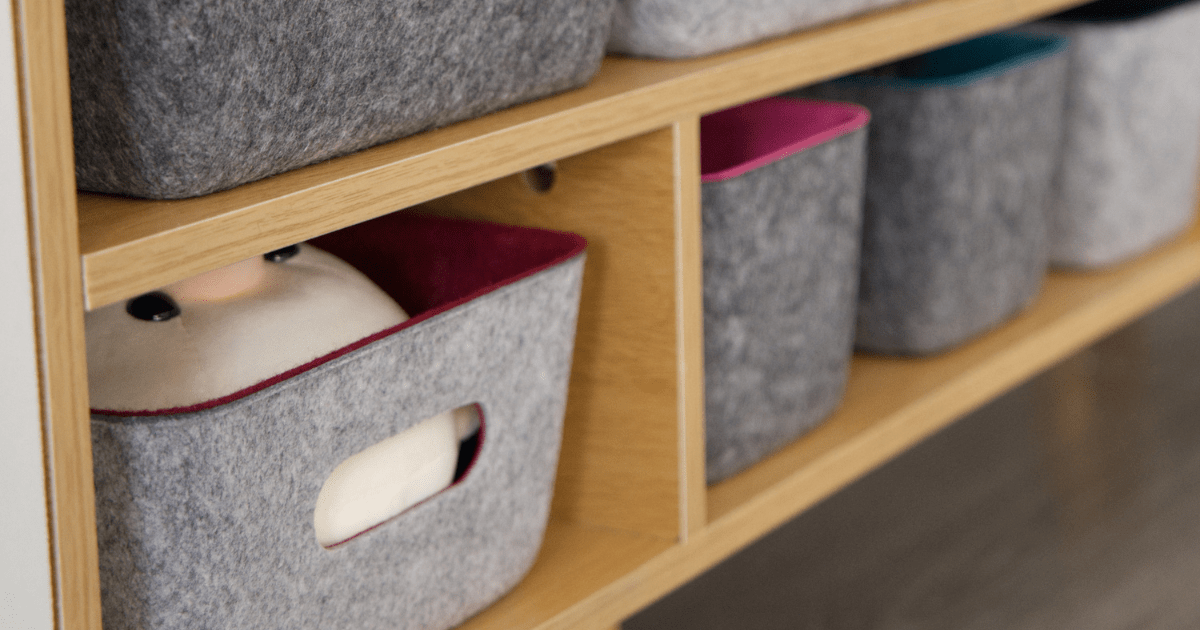 Drawer Organizers
A drawer organizer is a great way to quickly and easily organize your products. They come in all shapes and sizes, so you can find one to fit your specific needs. Then, all you need to do is place your products in the designated spots, and voila! Your drawer is now neatly organized.
Drawer organizers are a great way to keep your products in the same place every time you return to the drawer. This means that you'll be able to see everything in the drawer and won't have to worry about anything shifting around and becoming difficult to find.
There are many drawer organizers, but they all do the same job: keeping your drawer contents organized. If you have a lot of products to organize, or if you want to make sure that everything has its place, then a drawer organizer is worth buying.
Command Hooks and Strips
3 M's Command product line offers a wide range of hooks, strips, and other organizational tools that are perfect for keeping your home clean and organized. The best part is that these products won't damage your walls or surfaces.
One of the most popular and versatile organizing tools is hooks. You can find hooks almost anywhere: hardware stores, discount stores, and even online. You can use them all over your home: potholders and utensils in the kitchen, clothing in the bedroom, handbags in the closet. They're especially handy for small spaces because they don't take up a lot of room.
They have products that work on different surfaces, such as drywall, wood, or metal. They also have products that work on bathroom tile, and then there's the new popular product: a jewelry organizer! This is a great way to keep your necklaces tangle-free and your earrings easy to find.
Makeup Organizer
If you're like most women, you have a drawer, or maybe even a whole cabinet, full of makeup. And it's probably a mess. You can't find what you're looking for, and it seems like everything is expired. A makeup organizer might be the solution to your problems. All sorts of organizers on the market- acrylic, rotating, stackable- will help you corral your cosmetics into some resembling order. Having everything at your fingertips will make putting on makeup in the morning a breeze.
To start, keep your most commonly used makeup items in an easily accessible place. This might be a makeup organizer that you keep near your bathroom sink or in your bedroom. However, you may also want to have a few backup items stored elsewhere if you run out of something. For example, if you always use the same mascara and blush, you can keep those products in your organizer. But if you only use those items once in a while, put them somewhere else, so they're not taking up prime real estate in your organizer.
Doing this will speed up your daily routine and help you figure out what you don't need anymore.
Lazy Susans
Lazy Susans is a great solution as a kitchen organizer for cabinets and make the space most. They are a rotating shelf that can be installed in a cabinet to help you easily access all of your products. Lazy Susans come in various sizes and styles, so you can find one that fits your needs.
It's no secret that organizing products can be a challenge, especially when your cabinets are deep. However, there is a solution: Lazy Susans. Lazy Susans are turntables that fit perfectly in the corner of cabinets and shelves, allowing you to access all of your products easily. They come in different sizes and shapes, so you can find one that fits your needs. You can even get a double-decker one if your cabinet shelf has enough space!
Under Bed Box with Wheels
If you are not a fan of storing things under the bed but you want to get your products off the floor, this long under-bed box with wheels is a great option. It is made from durable plastic and has wheels, making it easy to move around.
The under-bed box with wheels is a great storage option for those who want to declutter their home but don't have a lot of extra space. It is long and narrow, has a hinged lid, and, best of all, has wheels to facilitate sliding it in and out.
Medicine Cabinet Organizer
One of the best ways to organize your products is to buy an organizer specifically for that purpose. There are a variety of organizers on the market, but one of the most common types is the medicine cabinet organizer. This type of organizer is perfect for organizing small tubes and bottles. It can be mounted on the inside of your medicine cabinet door or the wall next to it.
One way to organize products in your home is to buy an organizer that can be hung on the inside of a cabinet door. This will make items that take up too much room when lying down – but which can't stand up on their own – easily seen.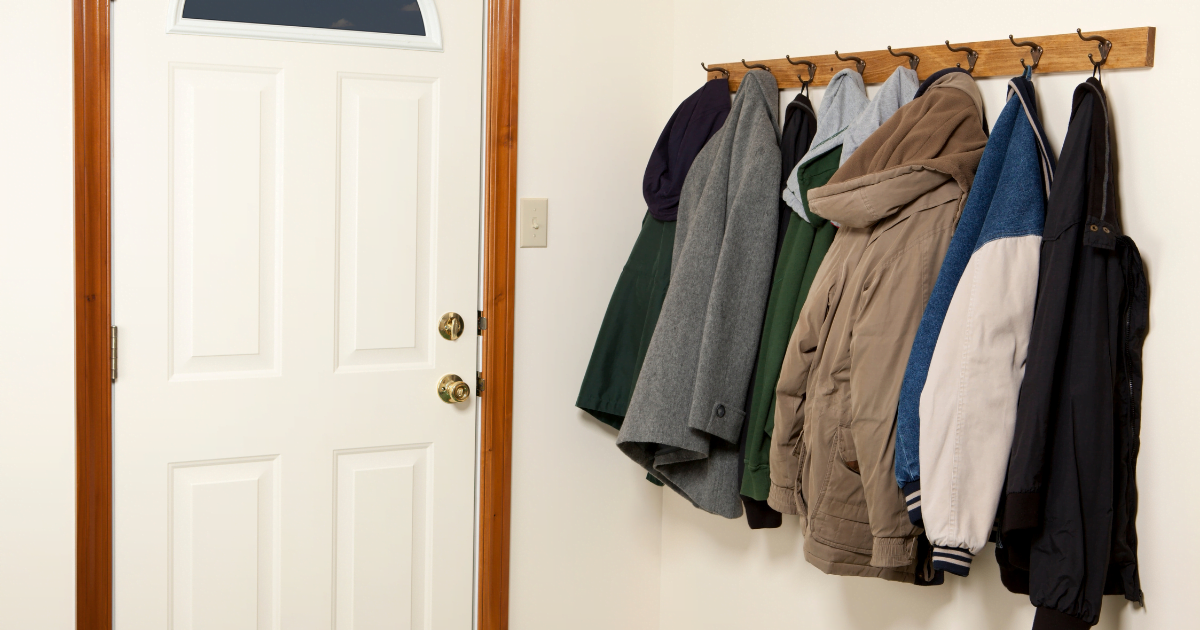 Wall-Mounted Coat Rack
A wall-mounted coat rack is a great way to provide quick and easy storage for the coats you and your family wear every day. They take the pressure off your closet and can be mounted almost anywhere in your home. There are various coat racks available on the market, so be sure to choose one that fits your needs.
A coat rack is a space-saving option for your entryway. Rather than struggling to hang up the coat that you are just going to put on again tomorrow, use a wall-mounted coat rack. This will free up some much-needed space in your closet and make getting out the door in the morning a little bit easier.
It also comes in very handy when guests come over. You can easily find a place to hang their coats without taking up too much space in your home.
Flocked Hangers
Using the same hangers throughout your closet gives a sense of uniformity and calm. It can also be helpful to use different colors or textures of hangers to help you distinguish between types of clothing- for example, using flocked hangers for delicate items and plastic hangers for everyday clothes instead of using vacuum space saver bags.
Flocked hangers are among the most popular hangers because they take up very little space and prevent clothes from sliding off. In addition, the soft, velvety texture keeps clothes in place, making them a great option for pants, skirts, and delicate blouses. The only exception would be for suits and coats, in which case I prefer flat (not curved) wooden hangers.
Is Hiring a Professional Organizer Worth It?
There is no definitive answer to this question. Whether or not hiring a professional organizer is worth it will vary from person to person. Some people find great value in having an outsider help them organize their home, while others feel they can do a better job themselves. Both options have pros and cons, so it's up to the individual to decide what's best for them.
On the whole, hiring a professional organizer can be incredibly helpful if you feel like your home is constantly cluttered and stresses you out. While there may be an initial investment, it is worth considering if the degree to which clutter impacts your life negatively is significant. Professional organizers can help you declutter your home in a way that best suits your needs and lifestyle.
Although hiring a professional organizer may not be the best option for everyone, it can benefit some people. For example, if you live a minimalist lifestyle, have the time and motivation to get organized on your own, and have other expenses you must prioritize, then it may not be worth it for you. However, hiring a professional organizer may be the solution if you have the money to invest in getting organized and struggle with staying tidy or keeping up with a cleaning routine.
On the other hand, if you feel overwhelmed and need more help, hiring a professional organizer may be the best step for you. Professional organizers can help with everything from decluttering to creating and sticking to a system that works for your home and lifestyle.
On the other hand, if you have a lot of clutter and feel overwhelmed, I would highly recommend hiring a professional organizer. They can help you get your home in order and save you time and money.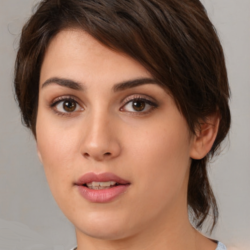 Latest posts by Harley Carr
(see all)