A complete guide to help you find the best home office storage cabinet
If you're looking for a storage cabinet to spruce up your home office, this article will help you find the best one.
First, it is essential that when choosing your storage unit or cabinets, they are not only aesthetically pleasing but also functional and easy to use. This article should give you plenty of ideas on what could be an ideal choice for your space.
What is a home office cabinet?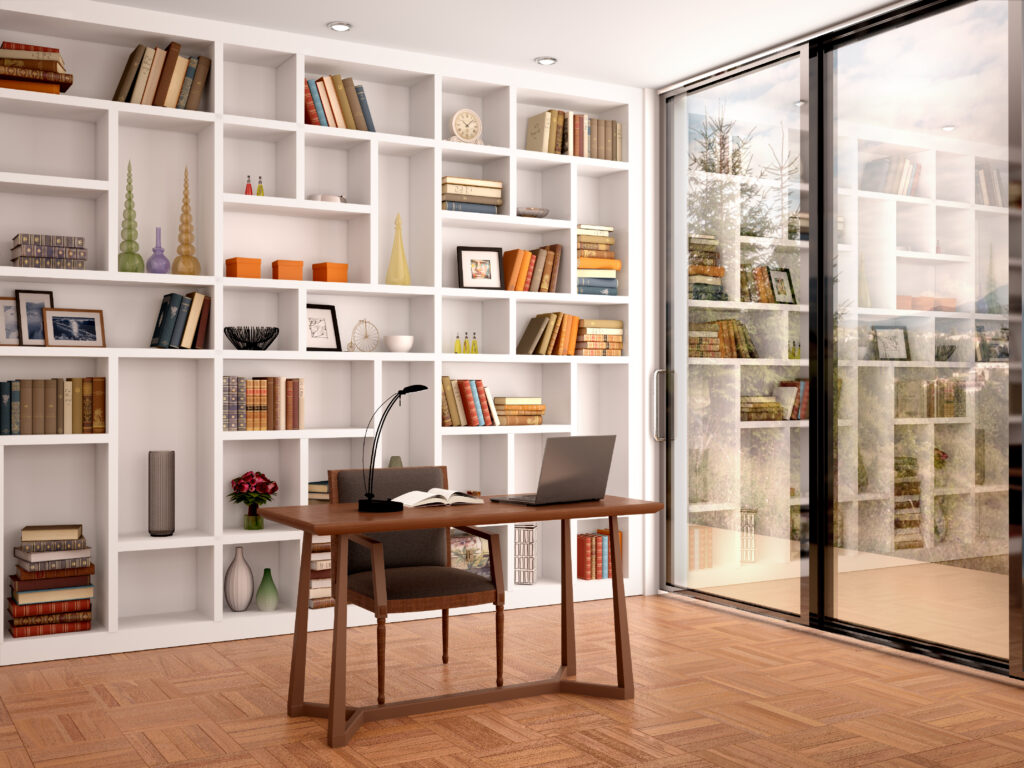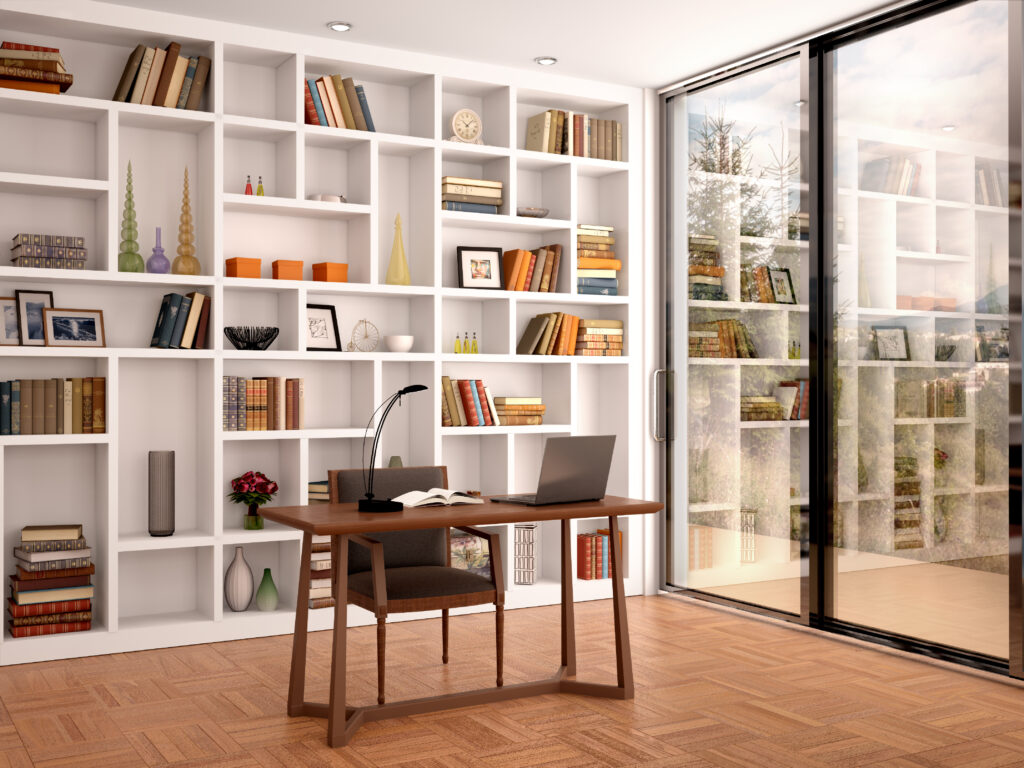 Office storage furniture is designed to be used as storage for a home office. It can come in various shapes and sizes and can be made from multiple materials. One of the most important things to consider when choosing a home office storage is how much space you have available and your specific needs. You can find excellent office storage that also complements your existing furnishings, or you can go for something more specialized that fits your unique needs. Some popular designs for home office storage are wooden pieces with classic finishes that more closely resemble a chest of drawers. A modern, sleek and comfortable home office can help you stay productive and motivated while working from home. In addition, lateral file cabinets are great for stylish blending in the home office.
Why is home office storage essential for your office?
Home office storage provides easy access to essential documents. This can save time when you need to find a specific record quickly.
Home office storage can help to organize your office space. This can make it easier to find supplies and tidy your work area.
Home office storage can increase productivity by providing easy access to critical documents. This means you won't waste time searching for things you need, which can help you complete more work in less time.
Home office storage can also provide extra storage space for office equipment like books, files, or other materials that you need close at hand but don't want to take up valuable desk space.
Finally, home office storage can give your workspace a more professional appearance and make it feel more organized and put together overall.
What are the different types of home office cabinets?
The most effective home office cabinets fit your budget, have the right amount of space for all of your items, and can be easily moved or assembled.
Various storage for office types can be used to maximize the space in your office. Shelving is a great way to use vertical space and make the most of wall space. Backless shelves can be used to zone a room, making it easier for you to focus on specific tasks. They are also light, so they won't take up any valuable floor space and will allow natural light to pass through. If you are working out of an existing space, such as a living room or kitchen, consider using furniture designed specifically for home offices. This will help you stay organized and productive.
When it comes to home office storage ideas, many different solutions can be effective. However, the best answer often depends on the individual's specific needs. Home and interior decorators have remodeled homes for years and can usually help you find the perfect storage solution for your home office. Additionally, they can provide tips on how to make your home office more functional and aesthetically pleasing. Before you begin shopping, you must know about the different types of storage available.
Filing cabinets
Office filing cabinets are often used as a storage solution for workplaces. A filing cabinet is helpful in an office, but you should consider what kind of cabinet you need before buying one.
There are two standard sizes for files in offices: A4 or foolscap. Check before purchasing filing cabinets to ensure they have space for both-file storage ranges in size from two to four drawers. – Make sure they have anti-tilt mechanisms or a locking cabinet built for added safety.
Side filing cabinets differ from standard filing cabinets because they are more comprehensive and can usually take multiple file sizes. In addition, filing cabinets have lockable metal storage cabinet, often available in steel finishes or wood grains.
Office pedestals
Office pedestals are a storage option for the office and come in various sizes. Desks come in different styles and colours with two or three drawers, so you'll find one to suit your office. In addition, they come in steel finishes or many kinds of wood.
Consider the depth of office pedestals when purchasing them. Most will offer depths to match their desks, so ensure they're the same if you plan to sit them next to a desk.
Under desk storage
People often buy a pedestal that can be placed under the desk. Its drawers are a great way to gain extra space, and it fits neatly under standard office desks.
These units are often referred to as 'low' drawers and come with two or three-drawer options, and can be made from various materials and colors.
Tambour cupboards
Tambour storage units are a space-saving office product because they combine style and oversized doors. Instead of opening when space is at a premium, a side sliding door can be much better.
They come in different colors and are commonly lockable for security.
Bookcases
The main point of open storage used in the office is bookcases. They're a great way to mix storage with a display. Bookcases are practical and affordable storage for an office.
Many stockists will have many bookcase sizes, often with adjustments for shelf layouts.
Storage cupboards
These are popular in offices that want to take advantage of vertical space. If you're going to keep things neat, a two-door cupboard is ideal, organized, and creatively hidden, making them a must-have for most workspaces.
How can you choose the right type of office cabinets for storage?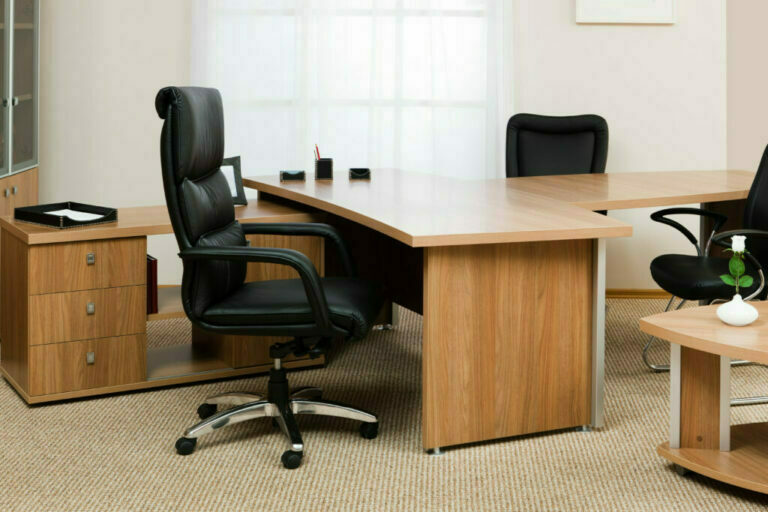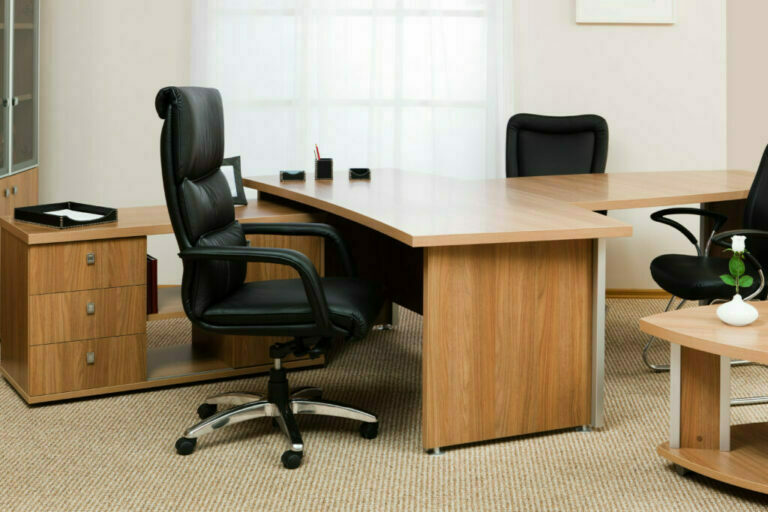 To choose the right type of office storage, you would first want to consider what your space needs are. Are there desks that need to be stored underneath? What is in the room that must be protected? How much space do you have per square foot?
Second, consider what kind of storage cabinet will better match your needs. Is it essential to keep the items in
When choosing the right type of office storage for your needs, there are a few factors to consider. The first is the size of your office and the amount of paperwork you have. You'll need a two-drawer unit if you have a small office and a lot of paperwork. If you have a larger office, you can choose a three-compartment design.
The second factor to consider is the type of storage you need. An office wall cabinet might be a good choice if you need more storage for small items. Otherwise, the three-compartment design should suffice.
Finally, think about the style of your office and what type of cabinet will look best in it. For example, a modern office might benefit from a sleek and straightforward cabinet, while a more traditional space might look better with an ornate wood unit.
How can you use a storage organizer to manage your office space?
By following our easy tips, you can spend more time focused on running your business rather than struggling for space.
When starting, you might be working in a small office space. It's more complex than a big office and is crowded with clutter.
Tailor your office space to your needs and maximize the use of your area so you can keep your focus on running your business.
Here are our top tips for maximizing small office space:
Invest in storage to boost office space
Having a brilliant and practical storage solution in a small office space is essential.
Use baskets, filing cabinets, shelves, drawers, dividers, and cupboards to organize stationery and office items.
Closed cupboards and desk drawers can make office space look more spacious.
Consider storing less-used items elsewhere. Off-site storage is reasonable and helpful in storing hard copies of information that must be kept.
Store documents and information digitally. Cloud-based storage services let you store files without taking up valuable space in small office spaces. Essential storage services from Microsoft, Google, Apple, and Dropbox will get you started. You will pay around £10 per month for 1TB of storage.
Declutter your office space
Don't let your office get too messy, or you won't have enough space to work in. Instead, organize your desk and get rid of any unnecessary paperwork.
Assess whether your office supplies are helpful – if you never use that aging fax machine, ditch it. Next, organize your office items based on how often you use them. If you don't use items regularly, store them away rather than keeping them on your desk.
Clear away office cables
Tangle your cables and risk a messy office or workstation. Instead, connect to the internet wirelessly to avoid tangles. Use cable tidies or use sandwich bag ties to keep cables together. Keep lines off the floor using cable trays and under-desk wire baskets. If you're on a budget, try DIY alternatives such as pipe insulation, binder clips, paper roll tubes, and rain gutters.
Make use of office wall space.
Maximize office space using wall hooks, cupboards, and shelves to store items. Corkboards or magnetic boards can help keep paperwork out of the way. Mirrors on the walls can give the impression of a larger office.
Use aesthetics
Small, dark offices can feel draining. Make things bright with a splash of color, with varying hues bringing a different aesthetic.
For example, blue brings calm, while yellow boost a more optimistic mindset. Use bright posters or prints and plants to make your office visually pleasing. Brighten dark offices with a splash of color. Dark furniture with light walls is the best combination for a smaller office.
Natural light is essential for productivity, so make use of the windows in your small office. Add LED lighting to create a bright office if natural light is scarce.
Buy more miniature office furniture.
Don't have a large desk and chair in a small office – you probably won't be using anything other than your laptop and phone. Put Instead, put the keyboard in a drawer below the desk to free up space.
FAQs
We compiled a list of frequently asked questions below:
Can you use wall cabinets as base cabinets?
Wall cabinets are a great way to save floor space and keep supplies organized. They have an open shelf area for commonly-used supplies and a closed cabinet area for more oversized items.
How do you choose a storage cabinet?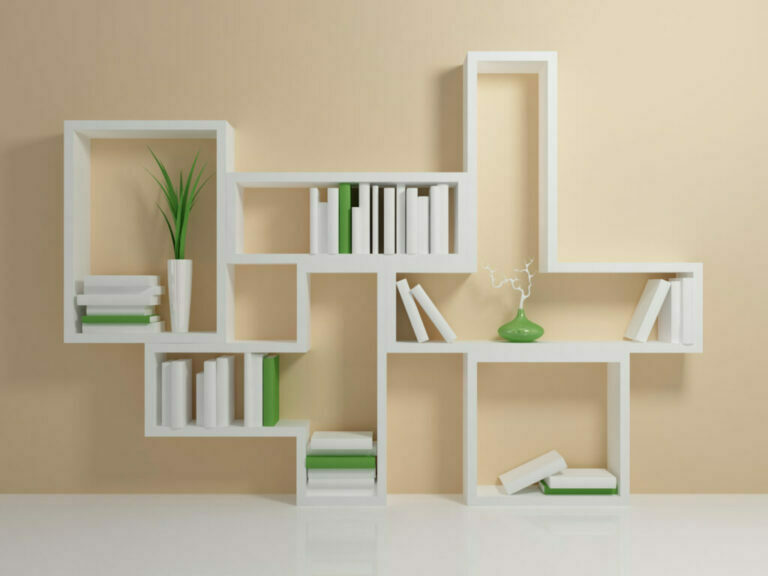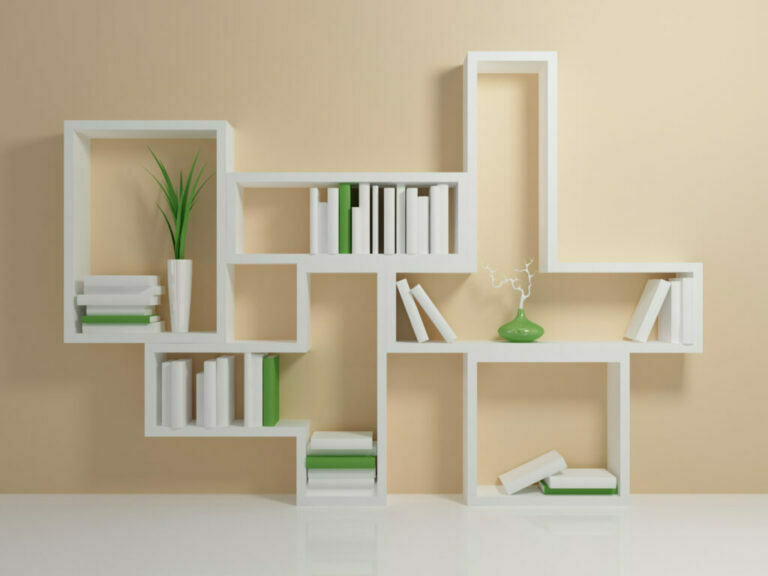 It is essential first to assess the office space and location so that you can choose furniture that will suit your needs. You should also consider how much storage space you need, whether or not you will require concealed storage, and what type of furniture is available in the area.
One way to add personality to your home office is to choose new handles and paint your filing cabinet. This can also help you to organize and store your materials attractively. If you are looking for a more practical option, there are various types of storage cabinets to choose from. Consider your needs when selecting the right one for you.
One way to make sure that you can find what you need when you need it is to color-code your files by type. This will help you quickly identify the specific category of information you are looking for.
Size of storage units
Those in the administration department and other paper-heavy jobs need larger storage units because they deal with tons of files and paperwork to store. Those who work on computers and strive for a paperless office will require less storage.
When planning your office layout, overestimate how much space your employees need – this will help to provide additional flexibility and capacity if things change. In addition, a lot of paperwork comes through the office daily, so it's worth assessing how much storage space you will need for the different materials.
Available space
The layout and size of your office will affect the office storage solutions that are right for your business. It is best to be sure there is enough desk and storage space to work effectively, and you need to minimize wasted space. For example, mobile pedestals can be helpful because they fit neatly under the desks.
Measuring the space in your office will help you decide how much space you can allocate to storage. Now take into account where more oversized office furniture such as desks and chairs are located, and also the number of space people will need to move around the office freely without bumping into furniture.
Consider how much space will be required to accommodate drawers and doors of your chosen storage system – consider side-opening tambour storage for limited spaces.
The feel of your business
Office furniture dramatically impacts the overall working environment, and you can use it to define the feel of your business. Specific images can be made with storage furniture. For example, a traditional, professional company might have separate rooms. Storage furniture in each room will help to define it.
Large storage units can be used more freely in more contemporary and open-plan offices. You can think about bright colors to make a brand statement. Also, many employees in the same area will generate plenty of paperwork, so having a large storage solution will help.
Hot desking has gained more popularity in big cities and councils, so thinking about personal storage can be hard – mobile pedestals can be moved when people aren't at their desks.
Reflect your brand in your office
Your office furniture reflects on your business. When choosing office storage, it's important to pick designs and colors that match your furniture and suit your business in terms of color, style, and brand. You can use modern finishes, styles, and materials to improve your office's first impression of visitors and employee satisfaction.
Materials and styles
Office storage cabinet is available in different materials, finishes, and styles to suit your type of business. You can choose from high-end solid wood finishes to more cost-effective MFC printed/colored wood tones, a simple white cabinet, or even vibrant statement colors.
Furniture is often different in style and color. Bright colors and materials are often seen as contemporary, while solids are considered more traditional.
Colour and finish
Choose furniture that fits your brand. AddinFor example, adding colors to your office can increase workplace harmony and productivity while reaffirming your brand's color and style.
Choosing colors that represent what your company does is a unique way to impress potential clients. For example, a creative design company may want an industrial office to look at a different way to reflect its brand.
Changing needs
When buying your office furniture, consider that you might want more storage in the future. So when buying your office storage cabinet, think about your long-term plans.
Should your business grow and employ more staff members, you'll need a file cabinet to store large amounts of paperwork. Planning for future business expansion when you buy office furniture can help reduce costs. Hot desking can encourage collaborative spaces instead of rows of desks, so storage needs may change to reflect that.
Budget, price, and value
Keep an eye on costs to run your business. For example, before you spend money on furniture, think about how much storage space you need and how much it will cost.
The standard cabinet size for base cabinets is 34.5″ H x 24″ W x 24″ D. Wall cabinets are typically 12″ H x 30″ W x 12″ D. Tall cabinets are usually 84″ H x 30″ W x 24″ D.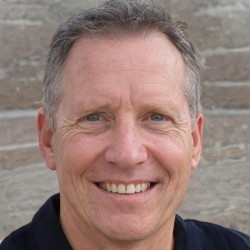 Latest posts by Garrick Berry
(see all)