Set of 2 Bread Proofing Basket
$62.99
This artisan-level all-Inclusive Kit is packed with all the essentials to take your bread-baking to the next level.
You can enjoy a great baking experience with our premium quality tools.
With the right tools bread-making is a breeze and no mess left behind!
Stop worrying about misshapen dough blobs and bake like a pro for a nice texture and a crispy crust.
These premium banneton bread-proofing baskets, crafted from Indonesian rattan, are guaranteed splinter- and crack-free!
To maximize the use of bread-proofing baskets, refer to the instructions included in the packaging.
The stainless-steel Danish whisk with its wooden handle provides a perfect grip, making mixing of dough easier.
Unlock your creative potential with a bread lame to impress your friends with beautiful bread designs.
Tools included: Danish whisk, bowl scraper, dough scraper, 9-inch round & oval proofing baskets, bread lame with 5 blades.
Free shipping on orders over $50!
Satisfaction Guaranteed
No Hassle Refunds
Secure Payments
Description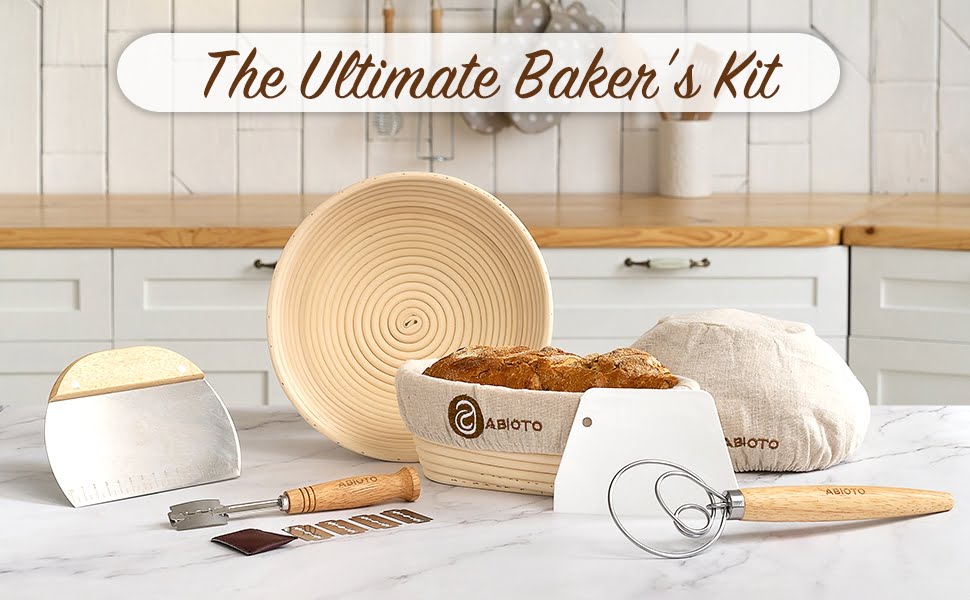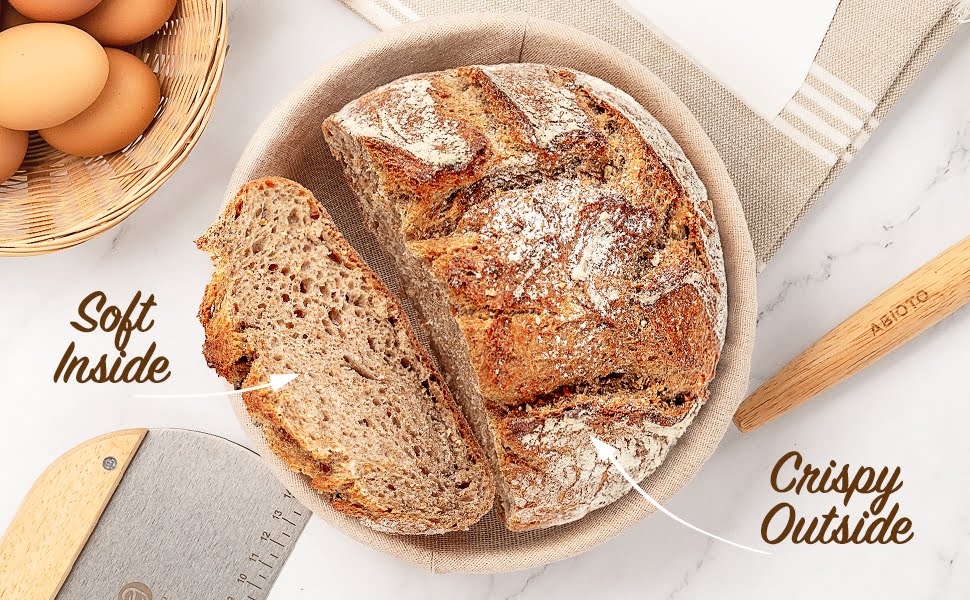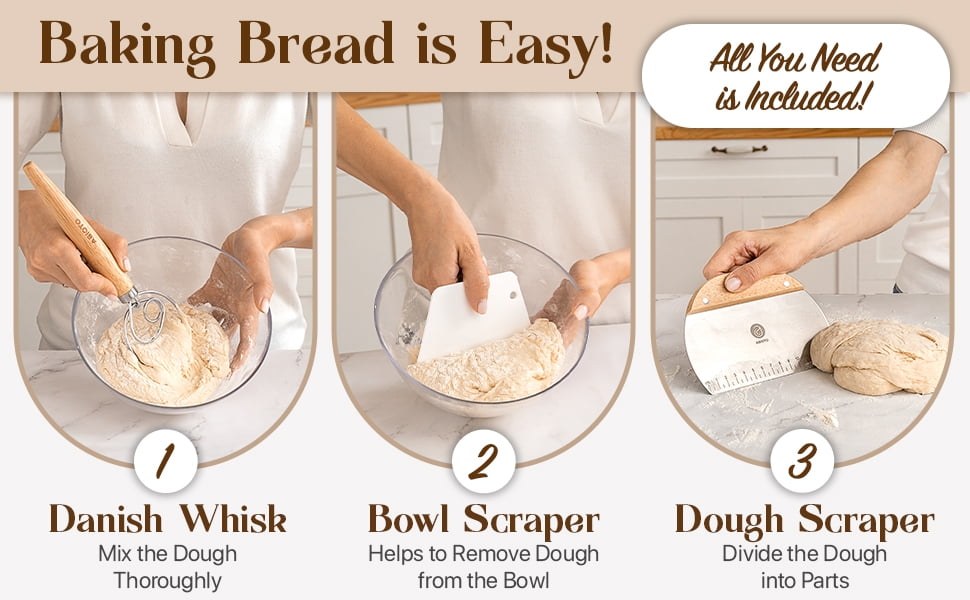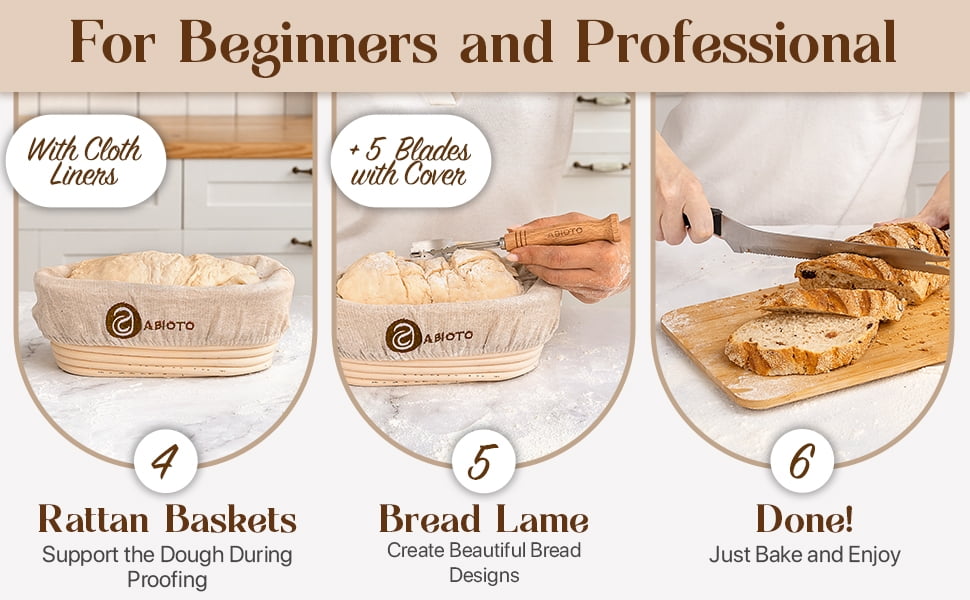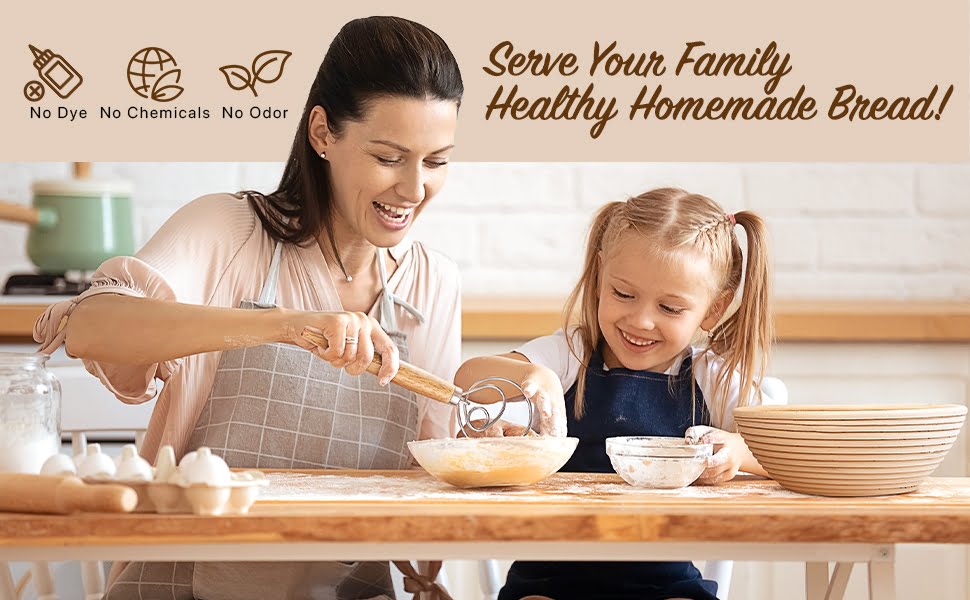 Additional information
| | |
| --- | --- |
| Weight | N/A |
| Material | Wood |
| Style | Oval (2x), Round (2x), Round(1x) & Oval(1x) |
| Number of pieces | 15 |
| Special Feature | No Dye, No Chemicals, Sturdy, All-Inclusive Bread Baking Kit, Made of Indonesian Rattan |
| Product Dimensions | 9 x 9 x 3.2 inches, 9"D x 9"W x 3.2"H |
| Item Weight | 1.81 pounds, 820 Grams |
| Diameter | 9 Inches |