silicones have become enormously popular in recent years and are constantly marketed as safe replacements for traditional plastics. silicone is great for cooking, baking, cleaning as it has no odour and can go from the freezer to the oven, microwave or dishwasher without affecting the quality of the product or the food, and it is used in other aspects of your kitchen too.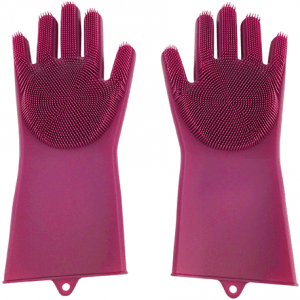 the main advantage of silicone goods is that they are flexible and have non-stick surfaces. silicone is also widely promoted as being inert and stable without any taste or odour. It does not cause any tainting odours or affect food quality.
what's in it for you?
convenient and durable
these washing mitts are a smart combination of sponge and rubber gloves. stop worrying about brushes or sponges and wash your dishes just like you were using your bare hands.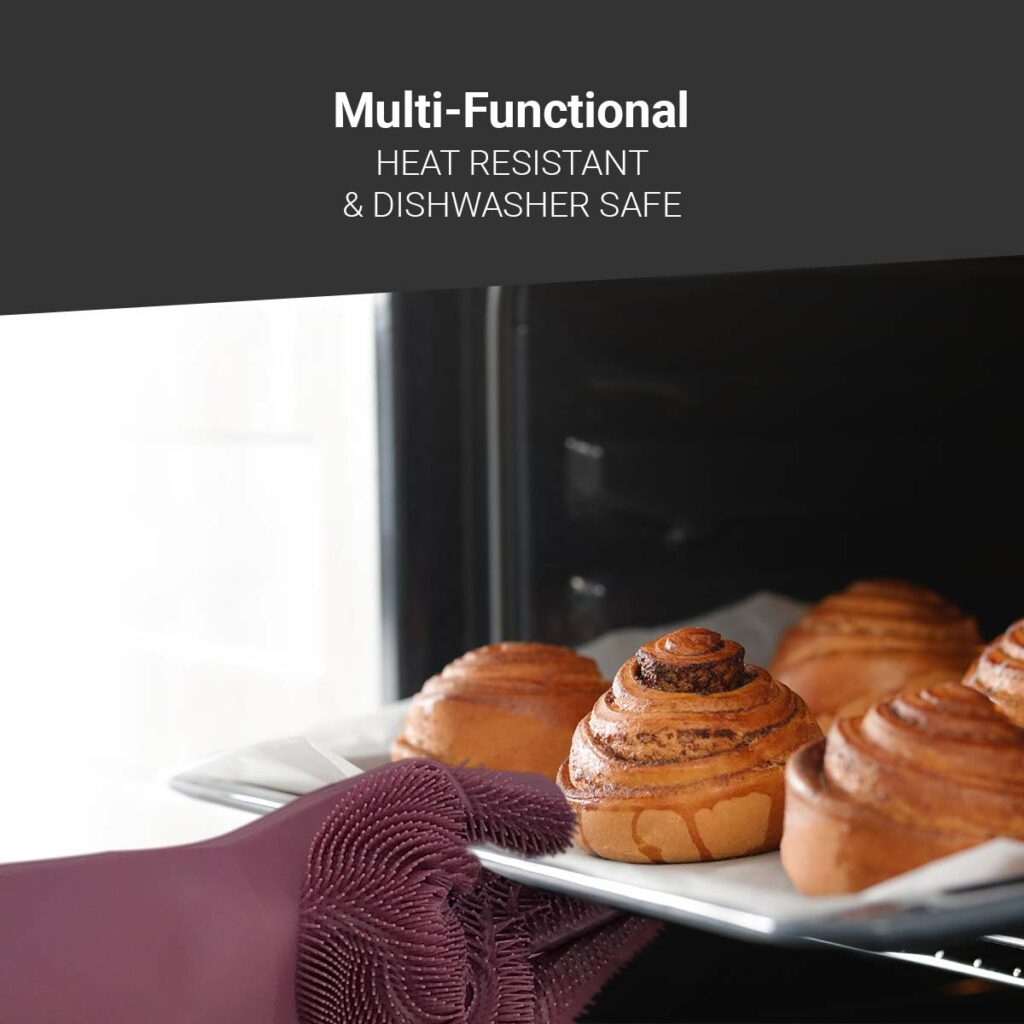 heat-resistant
these kitchen gloves are temperature resistant from -40ºF to 350ºF and are safe to be sterilized in boiled water or in the microwave. and don't worry, they're definitely dishwasher safe.
best all purpose gloves
i have a latex allergy so these gloves are just what i need. I have used them all around the house and even to wash my car. They are sturdy and can be used for hot things as well-took a cake out of the oven with them. you can't go wrong with these gloves and these gloves are a full-service item-no need to spend money on disposable gloves.
– lyn s. 02/12/19
trendy colors
our silicone dishwashing gloves come in original colors you won't find anywhere else. ditch the gray!
awesome scrubbers
these scrubbers are fabulous! I love the yellow color. I use them to clean bathroom. i love that we can wear them as gloves.I will definitely buy more.
– amita 03/05/19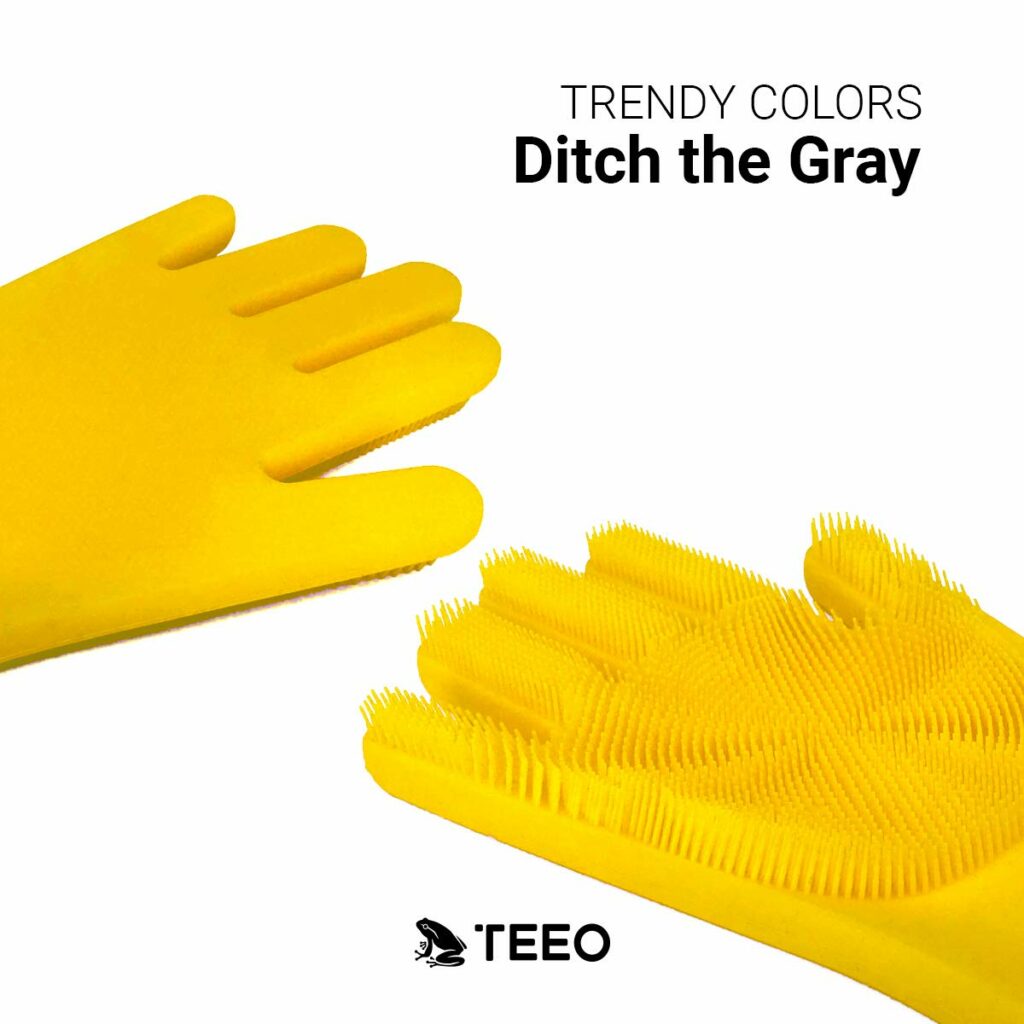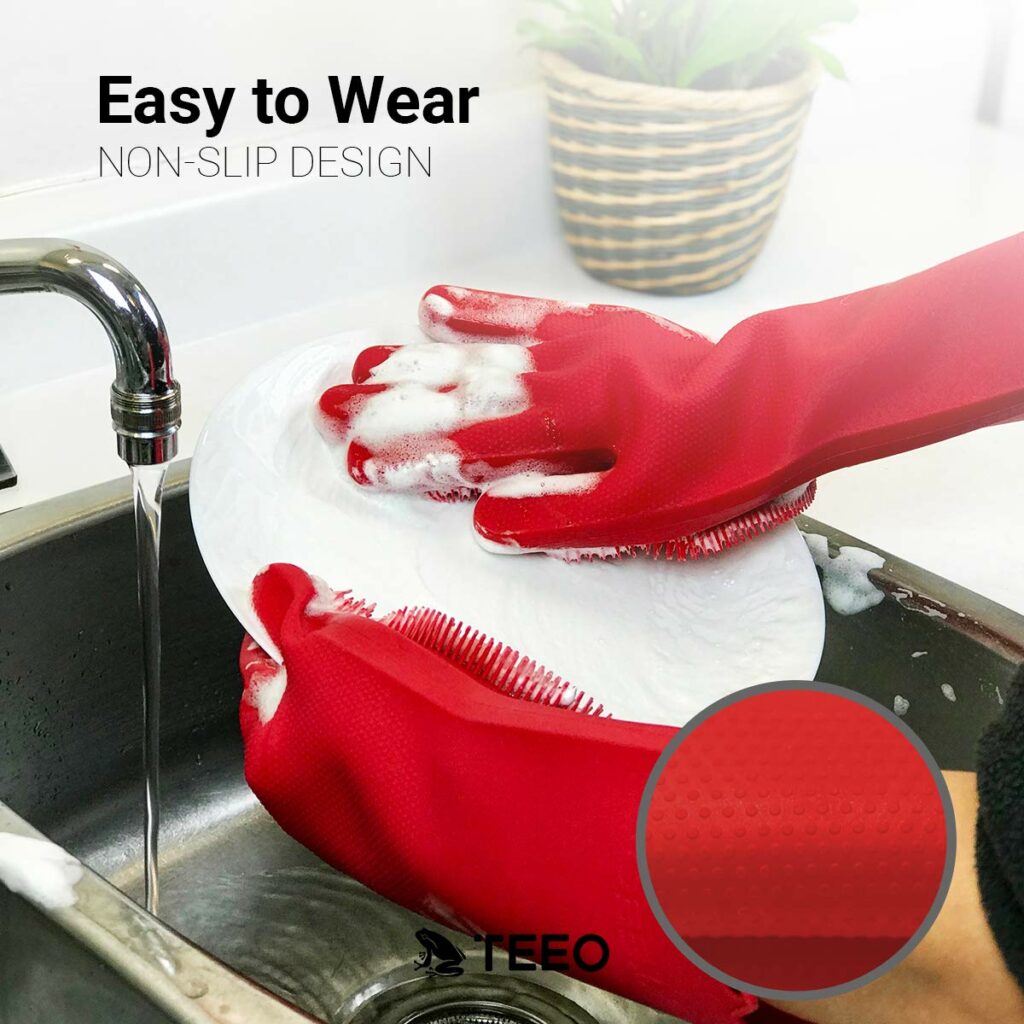 one pair to clean them all
works extremely well to scrub and clean dirts away from plates, cups, cutlery, carpets, floors, sinks, shower tubs, toilets, tables, cabinets, pet hairs, and just about anything you can think of!
gloves
i like to use it on my dishes before putting them in the dishwasher. good for many applications. i want to get one for the bathroom also.
– margarita 05/23/19